Orkney jewellery firm Ortak sheds jobs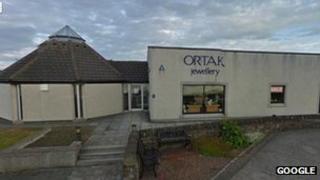 Twenty eight jobs are to be lost from the Orkney jewellery company Ortak, which went into administration last week.
Administrators BDO said 19 jobs will go with the closure of three retail units in Glasgow, Edinburgh and Stirling, with a further nine from the company's headquarters in Kirkwall.
The company had employed 155 staff across Scotland.
BDO said it was still looking to sell the business as a going concern.
Ortak was launched in Kirkwall in the late 1960s, with its designs influenced by the local landscape.
It quickly grew to become one of the major names in UK jewellery manufacturing, but said last week that it had come under pressure from the recession and the rising cost of raw materials.