Aberdeen's Satrosphere reveal £7m plans to double in size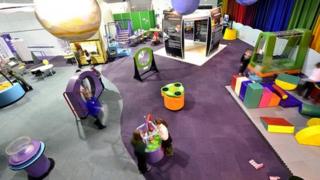 Aberdeen's Satrosphere science centre has unveiled £7m plans for a revamp which would see it double in size.
Satrosphere, on Constitution Street near the city's beachfront, is Scotland's oldest science centre and has been attracting people of all ages since 1988.
The plan is to focus on the science of energy.
The centre hopes to raise the funds within two years from a mix of private and public sources.
Chief executive Dr Paul Jennings said the centre would be refreshed.
He explained: "Our plans will enable us to create a science centre which places a spotlight on the expanding energy sector."
Satrosphere attracts tens of thousands of visitors - including thousands of children - each year.
It is expected that the changes could add 15,000 visitors a year, as well as doubling school visits.