Cat found dead in illegal snare in Buckie area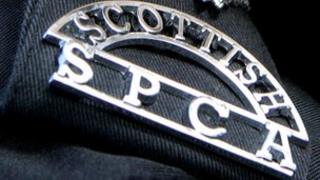 An appeal for information has been made after the body of a cat was found trapped in an illegal snare in the Buckie area.
The Scottish SPCA was alerted after the male tabby was discovered caught by the neck.
Ch Supt Mike Flynn said: "This poor cat would have suffered a horrendous prolonged death.
"We're appealing to anyone in the area who has lost their male tabby to contact us."
He explained of last Thursday's discovery: "We believe the cat was caught within the last two weeks.
"Unfortunately, he wasn't microchipped and has no other identification so we're keen to trace his owner.
"While we understand this will be heartbreaking, we're sure they would like to know what happened to their pet."
He added: "It's not at all uncommon for domestic animals, as well as wildlife, to be caught in snares, which are indiscriminate and cruel.
"While snaring continues, suffering will continue and that's why we are in favour of an outright ban."