Former Orkney councillor Eoin Scott dies aged 70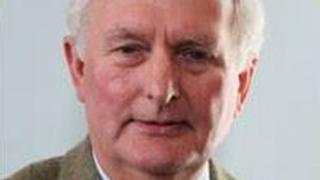 A former Orkney councillor who played a leading role in the community has died at the age of 70.
Eoin Scott, of Redland, was chairman of the Hoy Trust, Orkney Archaeological Society and Orkney Science Festival.
He was closely associated with BBC Radio Orkney and played a pivotal role in setting up the station in 1977.
Orkney Islands Council Convener Steven Heddle said: "Eoin was a great ambassador for Orkney. Our thoughts are with his family and many friends."
Mr Scott passed away on Tuesday night.