EFC Group plans 50 new jobs in Forres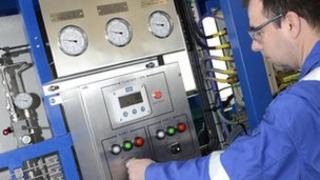 An oil and gas industry firm has announced plans to recruit up to 50 people in Forres.
EFC Group currently employs 18 people in at its base in Moray.
It is a designer and manufacturer of instrumentation, monitoring, handling and control systems.
Chief executive officer Bob Will said: "In order for EFC to fulfil future growth and expansion plans, we have identified the potential to recruit up to 50 staff for the Forres plant."
Mr Will continued: "We are seeking to draw on the talent pool, the wealth of experience and expertise we know exists, to help realise our expansion plans.
"By having a Forres base we are able to tap into this and offer an alternative to those who are tired of the commute to Aberdeen."