Aberdeen City Council 'tensions' affecting decisions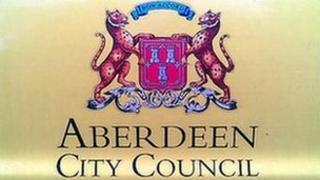 Tensions at Aberdeen City Council are affecting the decision making process, the public spending watchdog has said.
The Audit Scotland report said the Labour-led authority had suffered a deterioration in performance, and faced challenges to balance the books.
The council's performance was measured by a series of indicators, with almost half showing a decline.
Audit Scotland said some meetings lasted up to eight hours due to the number of amendments proposed.
It described some of the behaviour in the council chamber as "regularly disrespectful".
The report noted: "A number of local issues over the last year have been particularly challenging and added to the political tensions."
It said: "The council needs to monitor the consequences of reduced staff levels on service performance and be satisfied that service delivery is within the boundaries of acceptable risk and performance management.
"The council has a significant programme of savings to identify in delivering its five-year business plan."
However, council leader Barney Crockett told BBC Scotland of the report: "I have to say I would not agree with that.
"We have seen a very strong administration."
Mr Crockett said there may have been arguments, but difficult decisions had been taken.