St Fergus gas terminal improvements by Shell after HSE warning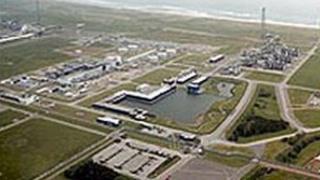 Oil firm Shell has made safety changes after being warned that not all measures had been taken to prevent a major accident at the St Fergus gas terminal in Aberdeenshire.
The Health and Safety and Executive (HSE) had issued an improvement notice.
It had raised concerns about lifting operations being carried out close to equipment at the plant which contained gas.
The HSE said that notice had now been complied with.
A Shell Spokesperson said: "Shell can confirm that we received a improvement notice at our St Fergus gas plant, relating to our lifting procedures.
"We immediately addressed the concerns within this notice, which has now been removed.
"We continue to work hard both offshore and onshore to minimise risks in our operations in order that we maintain a safe working environment for our workforce."
The terminal is near Peterhead.