Tribute paid to Stonehaven sea death paramedic Peter Trudgill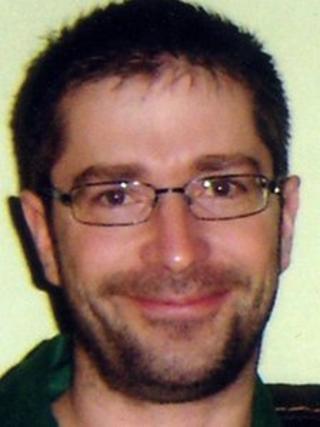 Tribute has been paid to a paramedic who died after being swept into the sea at Stonehaven while out with his family.
Peter Trudgill, 43, was pulled ashore by rescuers on Saturday afternoon, but could not be saved.
A spokesman for the Scottish Ambulance Service said: "Peter was an exemplary paramedic and a popular member of the team in Aberdeen who will be sadly missed by all of his colleagues."
Sympathies were sent to his family.
And a statement from Aberdeen extreme sports centre Transition Extreme said: "Peter was a regular and much respected member of our climbing community and will be sadly missed."
He had spent about 40 minutes in the water, in what were described as treacherous conditions, before being pulled to shore by a police officer and two members of the public.
Mr Trudgill was airlifted to hospital in Aberdeen, but later died.