ATM thefts in Aberdeenshire: Kevin Schruyers appeal renewed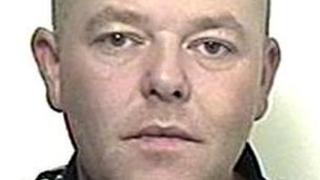 Police probing a series of attempted thefts from cash machines in the north east of Scotland have renewed an appeal about a man they want to trace.
Kevin Schruyers, 40, was said to have been living in the Aberdeenshire area.
However he may have returned to Liverpool, and Police Scotland said he could be in the Huyton or Kirkby areas of the city.
Det Insp Graeme Mackie said public help was needed to trace Mr Schruyers.