Neknomination: Warning issued in Orkney after hospitalisation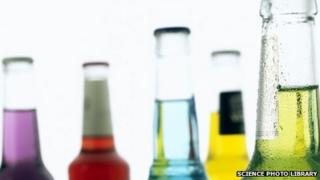 Warnings about the dangers of so-called Neknominations have been repeated after a young person was admitted to hospital in Orkney.
Neknominate involves people filming themselves "necking" a drink, posting a video on social media and then nominating someone else to do the same.
At least three people are believed to have died in the UK and Ireland while taking part.
There is now a report of someone in Orkney being hospitalised.
The craze has reached Orkney schools, with incidents of pupils believed to be as young as 14 posting their own drinking videos.
NHS Orkney appealed to parents to be aware and said that mixing high volumes of alcohol and consuming them quickly could prove fatal.
The drinking game is believed to have started in Australia.
Neknominees who refuse and break the chain can be subjected to online ridicule.