Aberdeen electricity supplies restored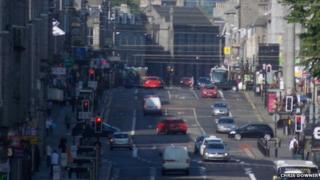 Much of Aberdeen city centre and areas to the north of the city have been affected by a power cut.
A statement from Scottish Hydro said the AB24 and AB16 postcode areas were without electricity this morning.
By 14:30, the company said all of the properties affected had power restored to them.
In total, 1200 customers are thought to have been affected.