Closure of Hamilton School in Aberdeen 'to cost taxpayers £223,000'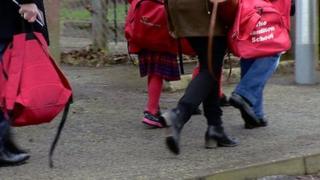 The closure of a private Aberdeen school is expected to cost taxpayers more than £200,000.
The Hamilton School closed after inspectors said they were not confident pupils were "safe and well cared for".
The city council had to reopen mothballed Braeside Primary to accommodate children.
It cost £93,000 to set up, with the cost of education until July coming to £130,000, totalling £223,000.
Following the closure earlier this year, school directors decided to stop operating the associated nursery.
Two women, aged 65 and 25, were earlier charged.