Public body 'has taken a decade to improve services in Moray'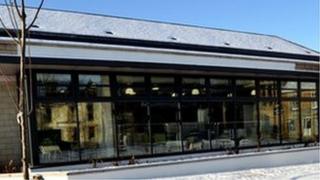 A public body set up more than a decade ago to improve local services has only made "significant progress" in the last year, spending watchdogs have found.
Moray Community Planning Partnership failed to show leadership and make big decisions following its 2001 launch.
The body brings together the council, local health board, police, fire services, voluntary sector and others.
It was criticised by the Accounts Commission and Auditor General for "many years of being ineffective."
The report said: "We note that it is only in the past year that the partnership's momentum in leading community planning has started to gather pace. This pace needs to be maintained."
'Negative statements'
It added: "There are now signs that the CPP board is starting to provide leadership for partnership working within Moray and to show a willingness to make decisions on difficult issues."
Councillor Allan Wright, chairman of Moray CPP board, accused the Accounts Commission of issuing negative statements when it "would do better to be more encouraging".
The report said: "Moray's public sector spends around £600m each year.
"But the CPP has only started to identify how partners need to share funding and other resources such as staffing, and how to direct these towards its priorities."
It also said there was little evidence in previous years to show that Moray CPP had been able to shift resources towards its priorities.
Douglas Sinclair, chairman of the Accounts Commission in Scotland, said: "After making limited progress in recent years, Moray CPP has demonstrated improvement over the last year.
"This renewed commitment is encouraging, but the partnership cannot afford to lose this momentum."