Charity which flew cancer girl Olivia Downie home is investigated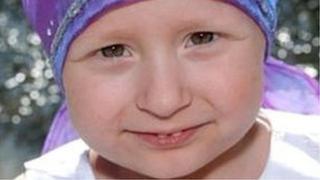 A cancer charity which helped fly a terminally ill Aberdeenshire girl home from Mexico is to be investigated.
Families Against Neuroblastoma led a £150,000 appeal for Olivia Downie, from Fraserburgh. The seven-year-old died days after flying home in June 2012.
The Charity Commission has confirmed an inquiry will focus on concerns about a lack of a proper governance structure at the charity.
It is understood Olivia's parents complained to the commission.
The investigation will also look at the financial management of the charity, its accounting treatment of funds and whether the trustees have complied with their duties and responsibilities under charity law.