Aberdeenshire councillor John Duncan from Gamrie dies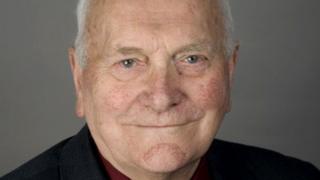 Tributes have been paid after the death of an Aberdeenshire councillor.
Conservative John Duncan, a retired farmer in his 80s who lived in Gamrie, had served as a member for the Troup ward since 2002.
Council leader Jim Gifford said Mr Duncan was a "true gentleman" and was doing what he "absolutely loved" - council business - right up to the last minute,
He said the councillor would be sadly missed by everyone who knew him.