First Findhorn Bay arts festival gets under way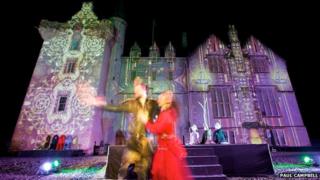 The first Findhorn Bay Arts Festival is under way.
The five-day event is taking place in and around Findhorn Bay and Forres.
The venues include historic Brodie Castle, the Tolbooth in Forres, and the streets, parks, woodland and beaches of the Moray location.
Many of the events are free for the public to attend, and Saturday will see Forres town centre welcome buskers, walkabout performers, dancers, story tellers, and music.