Orkney convener Steven Heddle lands European islands president post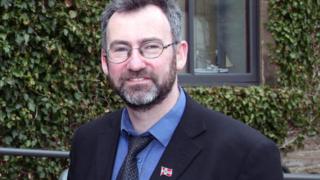 The convener of Orkney Islands Council has been elected president of an organisation which represents millions of people living in Europe's island communities.
Steven Heddle's post is with the Islands Commission of the Conference of Peripheral Maritime Regions (CPMR).
The commission represents 23 island regions across 12 European countries, and more than 15 million people.
Mr Heddle said it was an honour both for himself and for the council.