Youth charged after fire in derelict Aberdeen factory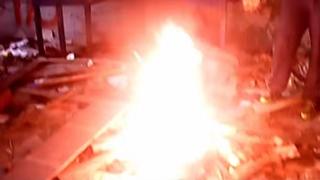 A teenager has been charged in connection with a fire in a derelict factory in Aberdeen.
Police investigated a video posted online showing a number of youths lighting a fire in the Broadford Works, a former textile mill.
A 13-year-old has been charged in relation to the incident on 4 October.
Police Scotland said several members of the public had contacted officers following an appeal for information about the fire.