Missing Shaun Ritchie searches focus on difficult terrain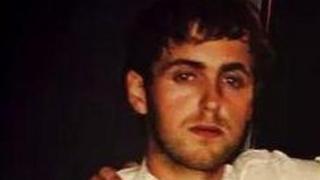 The search for a Fraserburgh man missing for a month is now focusing on "challenging areas of terrain".
Shaun Ritchie, 20, was last seen with friends at a remote woodland area near Strichen on the night of Friday 31 October into the Saturday morning.
Inspector Simon Reid said: "We want to stress this is still a missing person enquiry."
He added: "It is difficult terrain and it will take us some time to complete this."
A CCTV image released earlier showed Mr Ritchie wearing dark grey skinny jeans, a white t-shirt, a grey hoodie and brown trainers.