Sandwiches return to Aberdeen school menus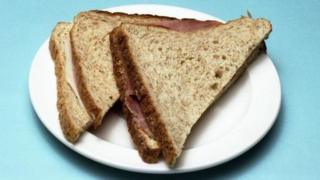 Sandwiches are returning to the menu of Aberdeen primary schools as the council reviews a decision to withdraw them.
The city council had earlier said the decision was partly down to seasonal changes in the meals being offered to pupils and staff, and also down to forthcoming changes in food labelling legislation.
The council said the review followed feedback.
The Unite union said common sense had prevailed.