Recycling plans for Altens being put on show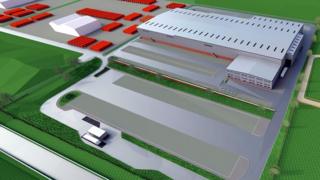 Plans for a major new recycling and waste management plant in Aberdeen are being put on show.
Sita UK wants to build the new facility - which would create waste-related fuel - at Altens East Industrial Estate.
It is claimed it would prevent tens of thousands of tons of rubbish heading for landfill.
The plans are on show at the Thistle Hotel in Altens between 13:00 and 20:00 on Tuesday and Wednesday.
Sita UK's operations manager in Aberdeen, Colin Forshaw, said: "We hope as many people as possible take the opportunity to come along to the exhibitions to find out more and let us know what they think."