Fishing jobs pilot aimed at Aberdeenshire school-leavers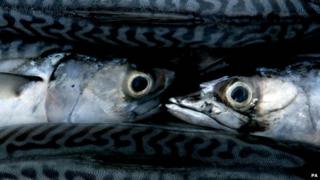 A new initiative will encourage school-leavers in Aberdeenshire to consider taking up jobs in the fishing industry.
The pilot scheme, led by the Scottish Fishermen's Federation (SFF), offers young people an introductory and safety course in fishing at sea.
The three-week course will be held at the Scottish Maritime Academy in Peterhead.
It will be followed by a two-month work placement on a fishing boat.
The scheme is supported by Aberdeenshire Council, Skills Development Scotland and the Sea Fish Industry Authority.
Derek Cardno, of the SFF, said: "Fishing is one of Scotland's most iconic and traditional industries and it is vital that there is a continual flow of new entrants coming into the sector."