Woman denies mobile phone driving death charge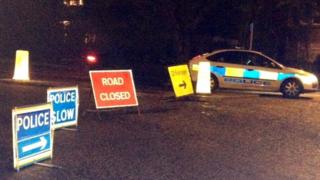 A woman has gone on trial accused of causing the death of a pedestrian by driving dangerously while using a mobile phone in Aberdeen.
Rachel Forsyth, 21, of Westhill, allegedly failed to pay proper attention to the road ahead when her car collided with 79-year-old Lillian Morrison.
She denied the charge at the High Court in Aberdeen.
The incident happened on Queen's Road on 27 December 2012.
The accused is said to have failed to see and react to Ms Morrison who was crossing the road at a pedestrian crossing which was not working at the time.
It is alleged that Ms Morrison could be seen on the road and that the pedestrian crossing was clearly marked to let drivers know it was not in use,
'Not on phone'
Witness Steven Lovie told the court that he came across the pedestrian's body lying on the ground while driving along the road.
He said he went over to a nearby bus stop where his wife and friends were standing beside a younger woman.
Advocate depute Bruce Erroch asked: "Did you hear the young lady say anything?"
He replied: "I did. I can't remember verbatim but I can remember her saying, 'I just didn't see her.'
"And then she said, 'I wasn't on my mobile phone'.
"I think to say she was distraught would be underplaying it."
The trial continues.