No attempt to recover crew bodies from sunken Cemfjord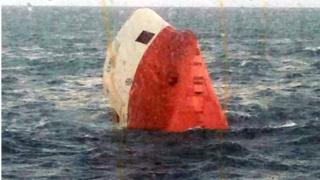 No attempt will be made to recover bodies of the crew from the wreck of the cargo ship Cemfjord, which sank in the Pentland Firth.
The Cemfjord - which was carrying cement - sank last month.
The bodies of the eight men on board - seven Polish nationals and one Filipino - have never been found.
The Hamburg-based owners said the difficult decision not to carry out a recovery operation was based on a number of factors.
These included strong tides, the depth of water, and the risk to other lives.