Moray primary school class sizes 'could increase'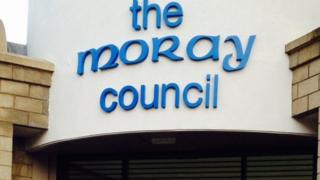 Class sizes could increase in Moray in a bid to tackle a teacher shortage and concerns surrounding school capacities.
Councillors will this week be asked to change the limit for P2 and P3 classes to 30 from the current 25 pupils.
Moray Council recently warned that more children could have to be sent home from schools across the region unless it addressed a teacher recruitment crisis.
Earlier this year there were 70 vacancies across Moray.
A Scottish government spokesperson said: "The Scottish government believes that smaller class sizes, especially in the early years and in areas of deprivation, help improve the quality of the pupil teacher interaction, which in turn leads to improved learning."