NHS Grampian accused of 'failure of transparency' over report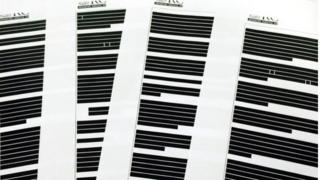 NHS Grampian's refusal to publish in full a report into general surgery at Aberdeen Royal Infirmary has been branded a "failure of transparency" by an MSP.
Recommendations were made in reviews last year amid concerns.
BBC Scotland has been given a heavily redacted version following a Freedom of Information request.
NHS Grampian said it was preventing disclosure of personal data. MSP Lewis Macdonald said it was disappointing.
The health board had so far released only the recommendations and remit of the report, which were published in December.
It included an urgent restructuring of the surgical ward teams.
A number of consultants were said to have demonstrated they were unable to productively work together.
Individual staff
The board's legal advisor told BBC Scotland that releasing the full document would have clearly identified a large number of individual staff.
However MSP Mr Macdonald said: "It's very disappointing to hear that outcome and clearly the lawyers are ruling the roost.
"I can only assume the reason is fear of legal action.
"The minister for health told me she expected this report to be made public. We need to know about the services we use."
NHS Grampian is currently looking for a new chief executive.
The Scottish government said publication of the report was a matter for NHS Grampian.
A spokesman added: "As the cabinet secretary made clear in her statement to parliament in December, there are HR and legal issues still to be resolved before the board can consider publishing the report.
"However, the board has published the recommendations and are acting on them, alongside the outcome of Healthcare Improvement Scotland review.
"Under fresh leadership, the board have already demonstrated improvements and has a clear plan to move forward and go on providing high quality healthcare services for all the people of north-east Scotland."