Former Stromness head teacher Hilda Learmonth removed from register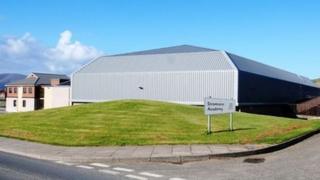 The former head teacher of Orkney's Stromness Academy has agreed to have her name removed from the teaching register.
Hilda Learmonth's case was due to come before a disciplinary hearing of the General Teaching Council for Scotland next week.
More than two-thirds of the school staff signed a letter last year over an "atmosphere of fear and oppression".
The case has been now designated as "removal with consent".