Aberdeen Airport taxi journey extra charge plan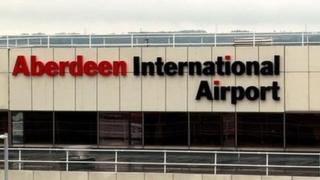 Additional charges could be added to taxi journeys to Aberdeen International Airport.
Councillors are to consider the possibility of adding a £1 surcharge to fares, to compensate taxi drivers for new airport drop-off rules.
The airport introduced a £1 fee to drop off passengers at the forecourt in January.
Although official airport taxis are unaffected by the new rules, other cabs have to pay the charge.
Aberdeen City Council is reviewing fares and the new surcharge is being considered to compensate cab drivers.
Under the proposal, passengers not wishing to pay the surcharge would be given the option of being dropped off at the long-stay car park.
The airport charge came into effect on 7 January.