Alzheimer Scotland dementia home support scheme in Moray stopped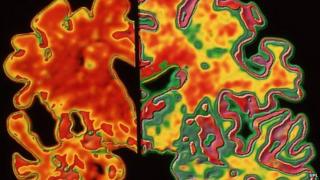 A home support scheme for dementia sufferers in Moray is being stopped because it is losing money.
Alzheimer Scotland said the decision about its "re-ablement" service had not been taken lightly.
The scheme helps people with dementia to live at home but the organisation said the service had been running at a loss for some time.
Alzheimer Scotland said it was working with the families involved to find new options.
A spokesperson said: "We understand that this will be a difficult time for everyone involved.
"We will now be working closely with Moray Council and individual families to support them to make a smooth transition to other suitable home care service providers."