Wood Foundation gives £4.5m for RGU energy and health work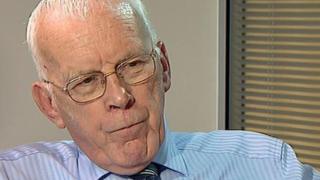 The Wood Foundation is to donate £4.5m to energy and healthcare projects at Aberdeen's Robert Gordon University.
RGU's Oil and Gas Institute is to receive just over £3m to help it become a centre of excellence in the energy sector.
It follows the foundation's earlier £500,000 donation to the institute back in 2013.
The rest of the donation will help with the university's work on remote healthcare.
Sir Ian Wood, who founded the charity in 2007, said: "RGU is renowned for its strengths in oil and gas and remote healthcare, both of which play a vital role in our local economy.
"The Wood Foundation is pleased to be able to support the university in its quest to build globally recognised centres of excellence."
Earlier this month, the Wood Foundation pledged up to £10m to NHS Grampian to improve car parking at Aberdeen Royal Infirmary.