RAF Tornado 'ducked under' other jet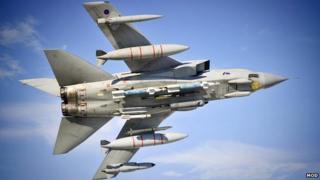 A near miss involving two RAF Tornado jets near Lossiemouth has been put down to a misjudgement by an inexperienced member of staff in the control tower.
The UK Airprox Board said the two aircraft came within 100ft of each other and one of the pilots had been forced to "duck under" the other jet.
A report said the controller was "relatively inexperienced".
The incident happened on 26 November last year.