Westfield School in Fraserburgh probe finds no criminality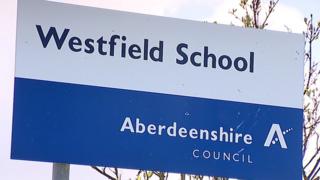 An investigation into claims of abuse at a special school in Aberdeenshire has found no evidence of criminality.
The alleged incidents concerned nursery and primary-aged children at Westfield School in Fraserburgh covering a period between 2013 and this year.
Three members of staff were asked to stay away from the school during the investigation.
Police Scotland said it had investigated the claims fully and the inquiry was now closed.
The staff members concerned will return to their posts.
A spokesman for Aberdeenshire council, which conducted its own investigation into the two claims, said that both had been taken "extremely seriously".
The council's head of lifelong learning and leisure, John Harding, said: "We have kept parents, staff and local councillors fully informed throughout the process and while these allegations were obviously worrying, everyone can rest assured this was dealt with professionally and with the attention it deserved.
"We really appreciated and have to thank the community for all the support expressed towards the school and teaching staff while this has been ongoing," he added.