Brae Alpha gas leak 'not linked to decommissioning plans'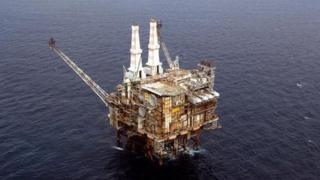 Oil giant Marathon has denied it is bringing forward plans to decommission the Brae field because of a serious gas leak on one of its platforms.
Media reports had suggested it was accelerating its plans as a result of the incident on the Brae Alpha in December last year.
The leak caused substantial damage to the platform.
But a Marathon spokesman said the decommissioning of the Brae field had been in the planning for several years.
Brae Alpha lies about 155 miles north east of Aberdeen.
'Factually incorrect'
The Marathon spokesman said: "It is factually incorrect that Brae decommissioning plans have been accelerated. There is no linkage between the decommissioning planning programme and the December Brae Alpha incident.
"Decommissioning planning has been under way for several years.
"We've been engaged in industry forums during that time and have made numerous presentations at various conferences.
"Stakeholder engagement is an integral part of planning for decommissioning and Marathon Oil is committed to clear and open communication throughout the process."
He added: "The decommissioning programmes are being developed in accordance with relevant legislation and will be based on assessments of the safety, technical, environmental, socio-economic and financial aspects of decommissioning.
"Additionally, with respect to Brae Alpha, in our most recent earnings release issued 17 February we stated 'in late December, the Brae Alpha installation experienced a process pipe failure. Repairs are under way with resumption of full production expected in the second quarter'."