Anger at closure of two Aberdeen swimming pools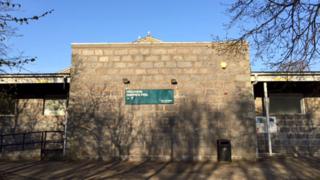 A decision to close two Aberdeen swimming pools has sparked an angry reaction.
Sport Aberdeen said the decision to shut Hazlehead and Kincorth pools after the summer holidays followed a review of all the venues it operates.
The organisation said the facilities were underused, with an average of just over 30 people swimming at each per day.
Hazlehead councillor Martin Greig said: "This is very disappointing news."
He added: "A swimming pool is an easy target for cuts but they bring long-term health and leisure benefits beyond measure."
Sport Aberdeen said it was also dealing with a reduction of £400,000 in its funding.