Aberdeen City Council to discuss Kincorth and Hazlehead pool closures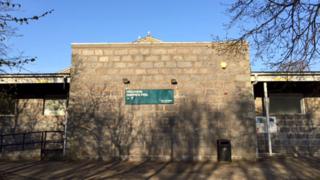 Aberdeen City Council will be given the chance to discuss controversial plans to shut two swimming pools.
Sport Aberdeen - the arms-length company which runs sports facilities for the authority - plans to shut the pools at Kincorth and Hazlehead.
The council's finance, policy and resources committee referred to full council a motion calling for further investigation into the decision.
A petition calling for both pools to stay open has been handed over.
Sport Aberdeen earlier said the decision to shut Hazlehead and Kincorth pools after the summer holidays followed a review of all the venues it operates.
The organisation said the facilities were underused, with an average of just over 30 people swimming at each per day.
Sport Aberdeen said it was also dealing with a reduction of £400,000 in its funding.