Braemar party for Queen's 90th birthday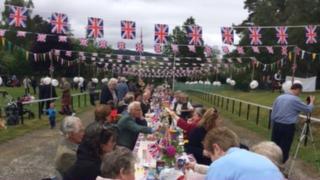 The Braemar Gathering group has been holding a traditional street party with local residents in Royal Deeside.
The occasion was part of the celebrations to mark the Queen's official 90th birthday.
It was one of many "patrons lunch" events organised throughout the UK and across the Commonwealth.
The street parties were intended to bring people together while raising funds for local charities and community programmes.