Art group fears over Aberdeen gallery redevelopment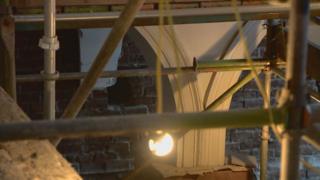 Members of an artistic society fear being excluded from Aberdeen Art Gallery when it reopens after a major refurbishment.
It closed in March last year for the £30m redevelopment.
Aberdeen Artists Society has exhibited at the venue every year, but members are worried the show will not resume in its usual format.
Aberdeen City Council said discussions were ongoing, but that the investment must reflect new opportunities.
The £30m project has seen a third of the money provided by the Heritage Lottery Fund, with the city council also committing £10m. The remainder is the focus of fundraising.
The redesign of the Schoolhill art gallery building was backed by 27 votes to 15 by the council in 2013.