Special Aberdeenshire meeting called to consider Denmark trip report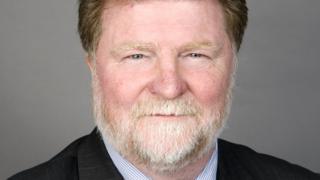 A special full council meeting has been called to consider a report following a delegation returning home from a foreign conference because the accommodation was not good enough.
Martin Kitts-Hayes, of the Progressive Independent Group on Aberdeenshire Council, was due to attend the North Sea Commission in Denmark in June.
He later said his decision to leave Legoland was a "poor one".
The meeting is being arranged for the "earliest opportunity".
A report by council officials into the affair was sent to councillors but was not being published until next month.
In response to a newspaper report claiming he tried to cover it up, Mr Kitts-Hayes today told BBC Scotland he had informed senior officials as soon as he returned home.
Council chief executive Jim Savege said: "Given the public interest, the Provost has asked me to arrange a meeting of the full Aberdeenshire Council to discuss the report into the investigation of the visit to Billund.
"He believes it is in the best interests of this council to consider the report in public as soon as possible."
The chief executive will carry out a further investigation into the actions of those with access to the report - which was sent to councillors in confidence - after a leak to the media.
It is believed the aborted trip cost the council a four-figure sum.
Mr Kitts-Hayes is the councillor for Inverurie and District, and is co-council leader with the SNP's Richard Thomson.