Jobs to be created at Fraserburgh fish factory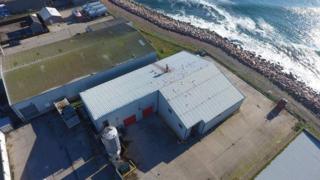 An empty Aberdeenshire fish factory is being brought back to life, with up to 20 jobs being created.
The new project by Seafood Sourcing is located in part of the former Young's operation at Fraserburgh harbour.
An investment of more than £600,000 is being made, with much of the money coming from the European Maritime and Fisheries Fund and Scottish government.
Seafood Sourcing aims to supply European markets with Scottish whitefish.
It is hoped the site can be operational early next year.
The Young's site became a much-reduced operation in 2015 when hundreds of workers lost their jobs.