Fresh University of Aberdeen rector election under way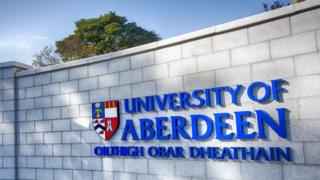 A fresh election to appoint the University of Aberdeen's rector is getting under way after a vote last year was declared null and void.
The position was due to be confirmed in November last year, but allegations of irregularities during the campaign came to light.
Extra rules have now been put in place, including a group which will identify any alleged infringements which could impact on a fair election.
There are five candidates standing.
They are Maggie Chapman - who won the last contest in 2014 - of the Scottish Greens, singer and broadcaster Fiona Kennedy, students Israr Khan and Angus Hepburn, and lawyer James Steel.
The result will be declared on Thursday evening.