Frozen pipes affect offshore platform in Moray Firth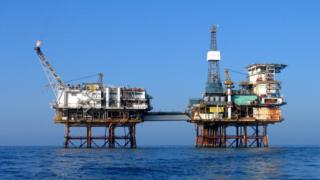 More than half the personnel have been taken from an offshore platform in the Moray Firth due to water supply problems caused by frozen pipes.
Wood - which operates Beatrice Alpha for Repsol Sinopec - said a total 24 non-essential personnel had left the platform due to an "issue with water supply".
An essential crew of 22 remained.
A Wood spokesperson said: "Measures are in place to ensure they have an ample water supply."