Orkney Ferries pay offer accepted by Unite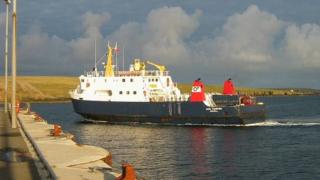 The threat of strike action on Orkney Ferries routes has receded after the Unite union accepted a new pay and conditions offer from the company.
A ballot on the offer was held following recent discussions.
The union has said the dispute is now resolved. Two more unions involved in the dispute have yet to announce their results.
The inter-island ferries operate between Orkney's mainland and 13 islands.