More than 120 hurt during Aberdeen bypass work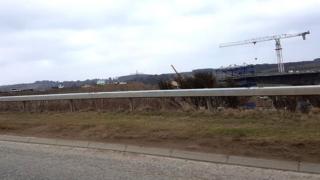 More than 120 workers have been injured since the start of construction on the Aberdeen bypass, it has been revealed.
Figures released under Freedom of Information legislation show that there were 125 injuries between January 2015 and last month, and 96 near misses.
The incidents are contained in data on reportable incidents submitted to the Health and Safety Executive (HSE).
Transport Scotland said the health and safety of workers was of the utmost importance.
It said it was working with contractors on the project to maintain standards.