'Violent and predatory' rapist jailed for 10 years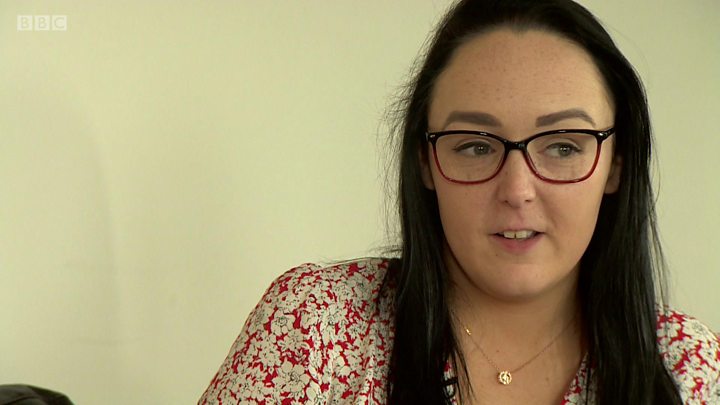 A "violent and predatory" rapist who attacked a young woman in Aberdeen city centre has been jailed for 10 years.
Alasdair McDonald, 49, struck in Union Terrace Gardens in January 2016.
Katie Johnston, who is now 23, waived her right to anonymity to speak to BBC Scotland about her ordeal.
Speaking after McDonald was jailed, she said: "I am just so happy. I didn't expect such a long sentence, but now I know that he can't do this to anybody else for a good long time."
McDonald had admitted sexual assault but denied rape. He was convicted on the rape charge by a jury at the High Court in Glasgow.
At the High Court in Edinburgh, judge Lord Arthurson ordered McDonald to be supervised by the authorities for three years following his release from custody.
He said: "Your victim did not see your face, your clothing or anything of you. To her you were a faceless, violent and predatory rapist."
The judge said a forensic physician had told the jury that one of the injuries McDonald inflicted upon his victim was the most serious of its type that he had ever seen.
"It is plain to me that your crime, which upon your conviction I described to you as abhorrent, has had a profound and traumatic impact upon your victim," added Lord Arthurson.
"There is no alternative to the imposition of a very substantial custodial disposal in your case."
McDonald was also placed on the sex offenders register.
'It does work'
Speaking to BBC Scotland last month, Ms Johnston urged other victims of sexual assault to contact police.
She also said that people should be able to walk anywhere they want in a public place without the fear of being attacked.
"I didn't do anything wrong that night," she said.
"Sometimes victims are ashamed to come forward, or scared because they don't know what will happen or they don't think the police will believe them, but I am proof that it does work in the end."