Disgruntled worker admits 'brutal' attack in Elgin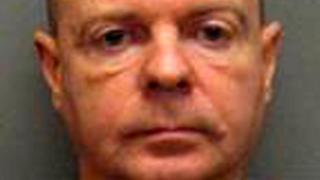 A disgruntled former shortbread factory worker has admitted a "brutal" attack on a female supervisor which left her unable to speak.
Jon Craig, 55, shattered 44-year-old Katarzyna Jaloszynska's skull and smashed bones in her face in the early-morning attack in Elgin, Moray, last October as she left for work.
He was originally charged with attempted murder.
His plea to a reduced charge of assault to the danger of life was accepted.
Sentence at the High Court in Glasgow was deferred for reports.
Prosecutor Duncan McPhie said of Craig's complaints about his workplace: "He described that the supervisors would verbally abuse staff, by shouting, screaming and swearing at them."
The court heard that after Ms Jaloszynska left home to catch the bus to her work at the Walkers shortbread factory in Aberlour, her husband heard screaming and ran out and found her badly injured, covered in blood and unable to speak.
Emergency surgery was carried out at Aberdeen Royal Hospital to remove fragments of bone from her brain.
She is still unable to speak, although she can understand and follow commands.
'Devious individual'
Mr McPhie said: "The final outcome with regards to the complainer's brain injury has not yet been determined. It will take a minimum of six months to ascertain this.
"The consultant neurosurgeon said that the injuries sustained were consistent with blunt force trauma caused by a fair degree of force in order to fracture the skull."
Det Insp Norman Stevenson, of Police Scotland, said: "This was a planned attack on a woman who was making her way to work in the early hours of the morning on her own.
"This brutal assault has resulted in significant long-term impact for the victim and her family.
"Craig is a devious individual and his sole intention that morning was to inflict very serious injury."