'No evidence' of Alba Northern platform gas leak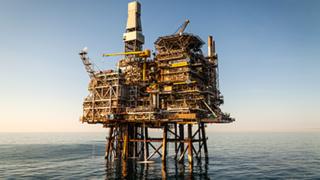 No evidence of a suspected gas leak has been found at a North Sea oil platform after production was suspended.
Chevron had said the Alba Northern platform was shut on Saturday as bubbles were spotted in the water.
The Alba field, which lies about 130 miles from Aberdeen, was shut as a precaution.
Chevron has now said no evidence of a natural gas leak was found after testing. There will now be a controlled restart of production.
Monitoring will continue.
All 124 people on the Alba Northern remained on the platform.