Video company IndigoVision sees future in HD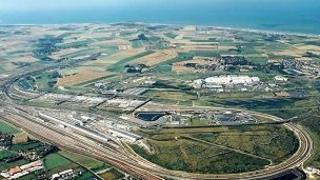 Edinburgh-based surveillance firm IndigoVision has reported a 6% fall in full-year pre-tax profits to £3.1m.
The company said sales grew during the year - up by 6% to a record £28m.
IndigoVision develops and makes internet-based video security systems which are used in airports, casinos and border crossings worldwide.
It said the market was now moving from standard images to high definition (HD) and it had 1,000 cameras deployed along the US-Canadian border.
The company said it believed it was the largest HD system in the world.
Oliver Vellacott, chief executive, said: "As anticipated, the year under review proved to be particularly challenging given the economic backdrop.
"Whilst the company saw a mixed performance across the regions in which it operates, operating margins held up well and cash generation remained positive."
He added: "We have had an encouraging start to the current year, with sales comfortably ahead of last year, although performance across the regions remains mixed.
"We are therefore cautiously optimistic in relation to the current year."
IndigoVision said over the year spending on research and product development had risen by 32% to £3m and the number of engineers it had recruited had increased by nearly a quarter.
The company increased its full-year dividend from five pence-a-share to 7.5 pence.
The firm has staff in 22 countries, with most of its 130 employees based at its headquarters in Edinburgh.
Its systems are used in major airports such as Schiphol and at major crossings including Eurotunnel.