Mortgage market in Scotland remains 'subdued'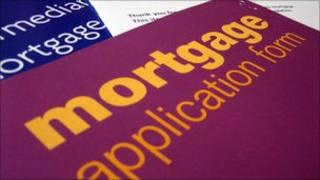 Scotland continued to see a "subdued" mortgage market in the third quarter of 2010, according to the Council of Mortgage Lenders (CML).
The body said this broadly mirrored the UK as a whole.
There were 13,500 home loans issued from July to September, worth £1.7bn - a 5% increase compared to the previous three months.
The 5,000 loans to first-time buyers (worth £444m) were up 4% by volume and 5% by value from the spring.
Compared with a year ago the number and value of loans both fell, although the CML said this was expected because of the effect of the stamp duty holiday over-inflating the market at the end of 2009.
There was an 8% rise in the number of mortgages taken out by home movers. They were advanced 8,600 loans, worth £1.1bn.
The CML said first-time buyers and home movers had begun to see a "slight easing in lending criteria as 2010 continued".
However it warned: "This appears to now be reversing with the average loan to value ratios decreasing in the third quarter to 77% from 79% for Scottish first-time buyers and to 70% from 71% for home movers in Scotland".
CML Scotland policy consultant Kennedy Foster said: "Mortgage lending levels in Scotland and the UK as a whole are likely to remain subdued for the remainder of this year and into 2011.
"We are seeing little consumer demand which, coupled with issues around funding capacity, means that the mortgage market will remain constrained for some time."