Security company Croma Group improves profits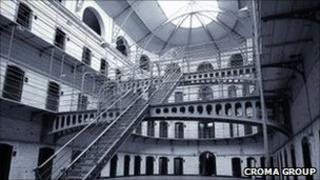 Security firm Croma Group has announced a pre-tax profit of £90,000 in the past year - a rise of £80,000.
The Dumfries-based company said its Vigilant division won its largest ever contract during the period.
Croma said the contract was important because it was in the private not public secto,r which "may be more under threat" from spending cuts.
The group is run by former soldiers from the Black Watch and employs around 500 staff.
Earlier this year Croma said it was selling its avionics wing, RDDS, to focus on its growing high-end security business.
The company said talks were continuing on the sale.
Vigilant Security Services focuses on corporate security, providing manpower and equipment such as CCTVs, perimeter fencing and access controls.
Croma said the new business won by this division was worth over £3.5m on an annualised basis and would make a considerable difference to results in the next half of the year.
The group's third division is its biometrics and identity management solutions company, Photobase, which provides equipment for airports and prisons, among other institutions, across the UK.
Nick Hewson, non-executive chairman of Croma, said: "The board is constantly reviewing opportunities to improve the effectiveness and efficiencies within the three subsidiaries, as well as considering more strategic opportunities as and when they may arise."