Aberdeen Asset Management reports portfolio rise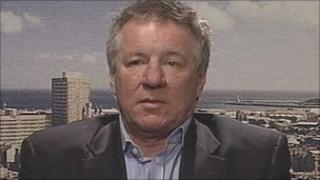 Investment firm Aberdeen Asset Management's portfolio grew by 2.6% in the final quarter of last year to stand at £183.3bn, the company has reported.
The figure included £12.3bn of new business, up from £9.7bn over the same period last year.
However, the company revealed net new business for the quarter fell by £800m.
Aberdeen chief executive, Martin Gilbert, said it had been a solid quarter and that the firm was pleased with the progress made.
He added: "Investment performance remains healthy across each of our primary asset classes.
"The group is well positioned to build on this momentum, despite volatile market conditions, as we continue to prioritise organic growth."
Headquartered in Aberdeen, the firm now operates in 24 countries, with 31 offices and more than 1,800 staff.